IMPORTANT ANNOUNCEMENT: Unfortunately, the GGD wants to use our current field for corona tests and vaccinations, so we have to move to the COVS field. Luckily, many of you are already familiar with this field as we have already played there last winter when the lights broke. You can find the location of this field in this image: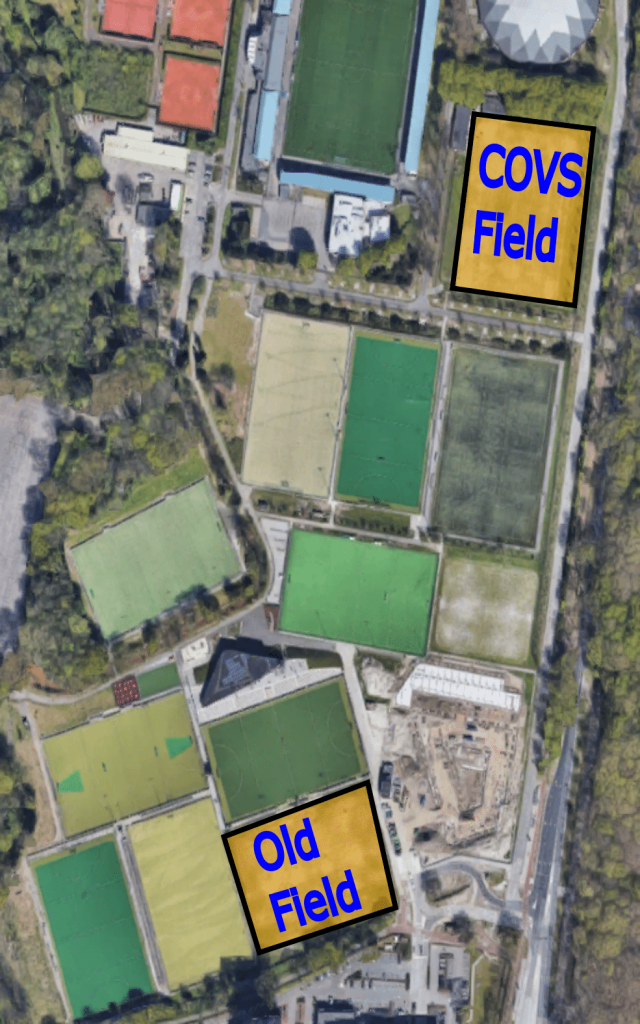 ---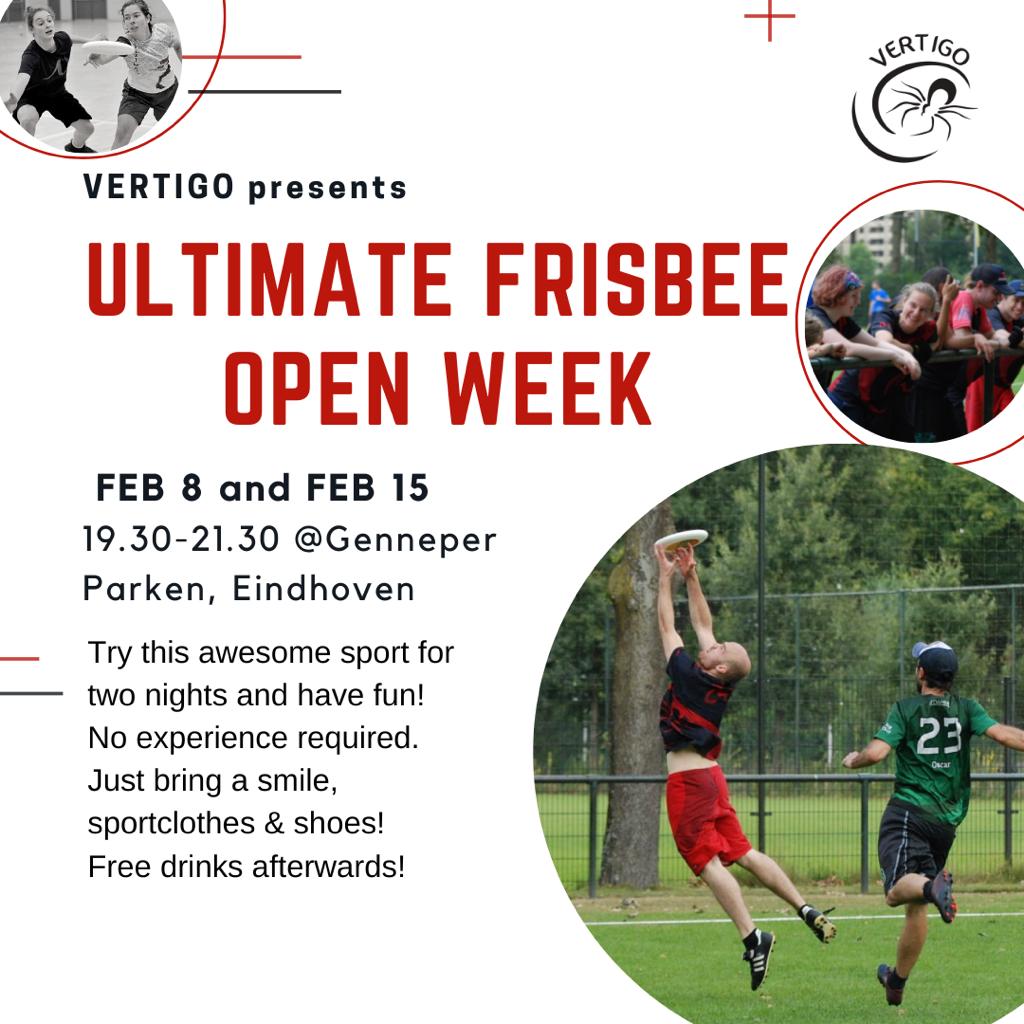 OPEN WEEK! come and try out ultimate frisbee! All adults from any gender are welcome. No experience is required and everyone can participate. Join one or both evenings and get to know this awesome sport! And bring friends!
---
Eindhoven and National Sportsweek! We got a visit from sportdirector Mark van Ginneken from Eindhoven Sport. Check out this video about Vertigo and Ultimate frisbee!
---
Welcome to Vertigo!
Vertigo is an ultimate frisbee association for everyone in Eindhoven. We are an international group of students, young-professionals and exchange students. We train and play frisbee together once or twice a week to get better, learn from each other and to have fun!
About Ultimate Frisbee; the sport is a fast and dynamic non-contact team sport, played with a flying disc (frisbee) on a field as tall as a soccer field. During the trainings you will learn various throwing techniques and do a lot of running by chasing discs and opponents. The sport is known for it's international and open culture and fair play. The Netherlands have a national competition, in which Vertigo joins with a mixed team, open team and women's team.
If you'd like to have a try-out practice, clinic or want to know more about Ultimate Frisbee, please contact us ! We welcome everyone on the field, no matter your level of experience.
See you on the field!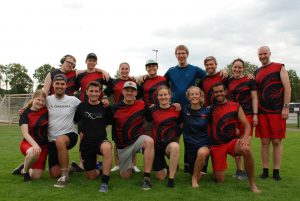 You can follow us on Instagram and Facebook!
---
Interested in a frisbee disc? You can buy one with our logo for 10 euro's! We will deliver them only in Eindhoven and by bike courier. If you want a disc, sent us an email: contact@vertigo-frisbee.nl