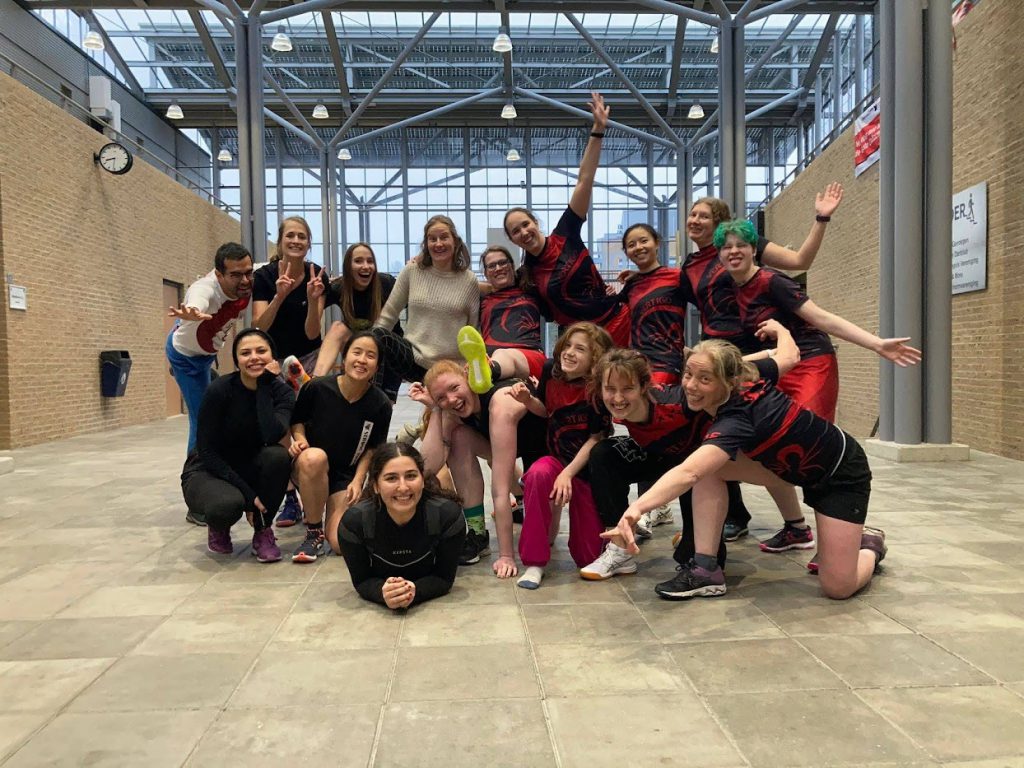 The Black Widows are the women's* division of Vertigo.
We train once a month and on other training days we train mixed which can be twice a week! We compete in competitions both indoor and outdoor, across the Netherlands and beyond.
We train together, play together, party together, win & lose together, but most of all we have fun together.
The Black Widows are an international group actively seeking new members to join our team!!
*We are an inclusive non-binary and trans group following the Dutch National Frisbee Federation
Want to join sometime? Send us an email or find us on Facebook or Instagram.