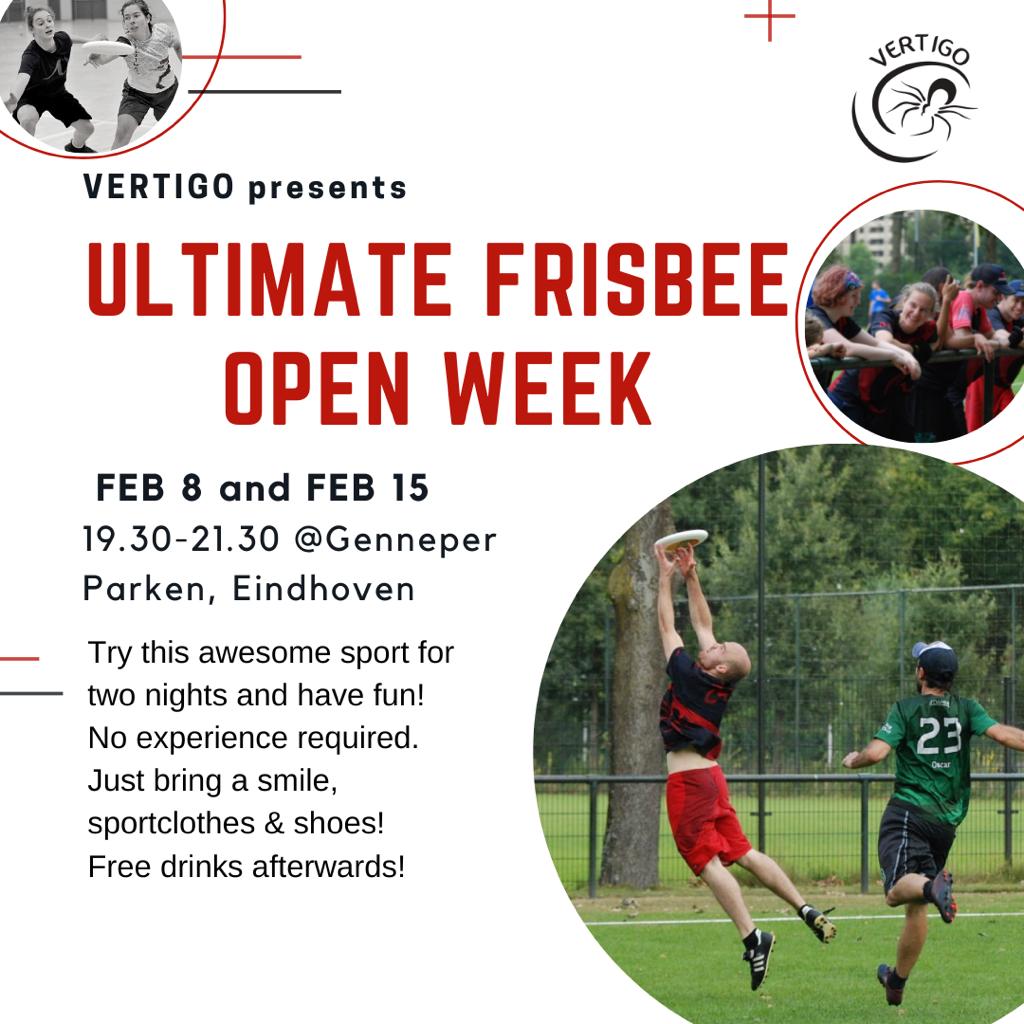 OPEN WEEK! come and try out ultimate frisbee! All adults from any gender are welcome. No experience is required and everyone can participate. Join one or both evenings and get to know this awesome sport! And bring friends!
What to expect:
Outdoor training on Feb 8 and 15 from 19:30 to 21:30 at Genneper Parken (see exact location: http://vertigo-frisbee.nl/contact/). We will start with a warm-up and do some drills (some throwing/running) with the beginners, and end with a game mixed with the experienced vertigo players.
After the 2nd night (Feb 15) everyone is invited for some drinks at the clubhouse!
Want to see an ultimate frisbee game for some inspiration? Check it out here: https://www.youtube.com/watch?v=l9MAhR_hTGQ
What to bring:
Cleats (soccer/field hockey/rugby shoes) if you have them otherwise running shoes work too. A dark and a light shirt (to divide up the teams for the game), bottle of water, and probably some warm clothes.
See you on the field!